excitement overload as this box appears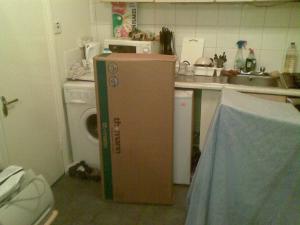 GOODS!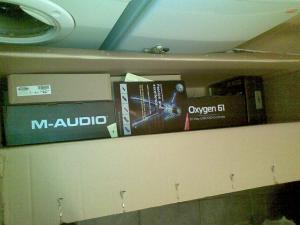 YAY!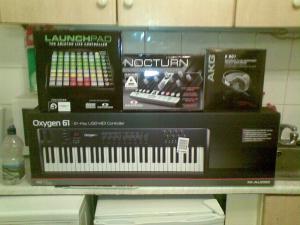 playtime!
gotta fix up my big PC box first tho..
update: installed new system fan and disabled on-board graphics. still givin me jip.
unpacked my new AKG 601s. incredibly comfortable so far, nice big cushions, circumaural design covers the ears well. con: lead is well embedded in there, no replacing it without major surgery if / when anything goes wrong.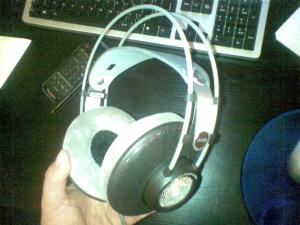 finally get to properly test out my new ASUS XONAR Essence STX soundcard's headphone amp, the cans are 120ohm so had to adjust the card's setting accordingly. tested it on some youtube videos i know, can hear all sorts of new glitches and artifacts in the audio. tested on a flac version of Animosity & Drumcorps – Altered Beast EP, -FUCKING AWESOME!!! unbelievably crisp and clear, all kinds of new sub-bass going on, incredible sound separation AWESOME AWESOME FUCKING AWESOME ARGH MY BRAIN IS EXPLODING SO MUCH CLARITY! -eh, yea, i think i like these cans.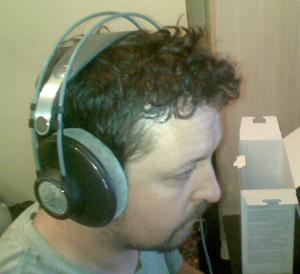 can't help but wonder what the AKG 701s i was originally planning on buying would be like. probly wasted on me tho, as i'm too used to shit audio systems and these are already blowing my fucking mind. may have to start getting/making more flacs instead of mp3s tho. a whole world has opened up in terms of audio quality -thought it would.
[update] i've been busy`. oxygen 61 gen3 is savage. nocturn is a little disappointing -shoddy physical build quality, knobs look like they're about to break, and software is not seamless either. the novation launchpad is still in it's box.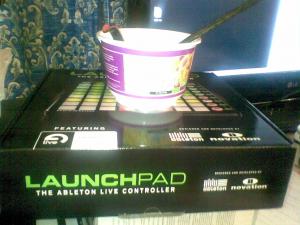 Novation Launchpad Lunchpad -haha getit? .. uh ..ha..anyone?