Wer Overview
Just watched Wer there. I was not expecting much from this, but Wer turned out to be pretty watchable. Wer is a modern werewolf movie, with the usual modern minor twists on what a werewolf is, no silver bullets though. It started off looking like it was going to be yet another mockumentary, but luckily that's just for the opening scene. What was unexpected about this film was the amount of good quality, non-cgi gore in this movie. It really adds a layer of quality that is so lacking in a lot of cheaper B-movies these days. I recommend a look if you are into this genre.
Trailer
I was going to add a trailer here, but the official trailer is one actually makes the film look a lot worse than it is, it also nearly gives away the entire movie (why the fuck so they do that?). My advice is just to watch the movie! Here is a still from the movie though: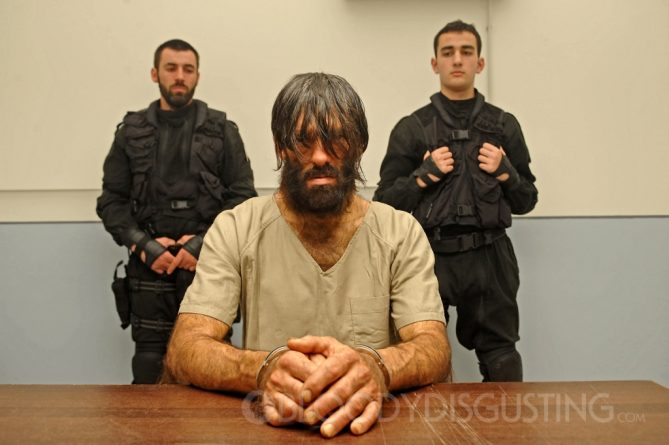 The Bottom Line
Quality monster B-movie with excellent gore.
Originally published on Ros' Rants